We woke up in the wee hours of the morning to begin our trek to Rexburg. All was going well, until Baker city area and the roads got quite icy, pictured below. Rosario was sliding back and forth in the lane as we passed some semis.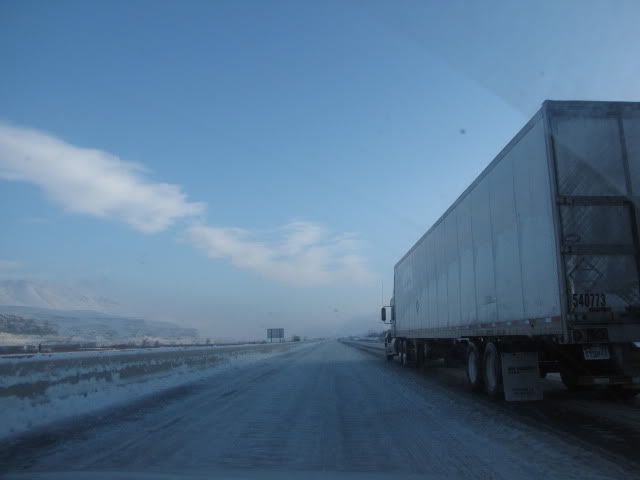 After that trecherous terrain, we passed through a veil of fog, photographed below.
All of the sudden, we could see the light, and the fog was gone. After a few more hours, the roads became quite icy again. Cars were spinning out into the snow banks all around us. Rosario handled the snow quite well, the van on the other hand was not so lucky. Aware that something was wrong, Craig took a random exit to inspect the van, only to later find out that the serpentine belt broke off. We called for a tow truck, and while we were waiting, this nice couple invited us into their home, let us watch G-Force and played with their puppies... who drooled a lot. Melissa and Tori with their super strength (and rubber boots) gave Christine and Amanda piggy back rides back to the cars, so they didn't have to track through the snow. Mr. Tow Truck man arrived in record time and picked up the van. The van was so weighed down by our stuff that the back end dragged the whole way to Weiser, where the tow man's shop was.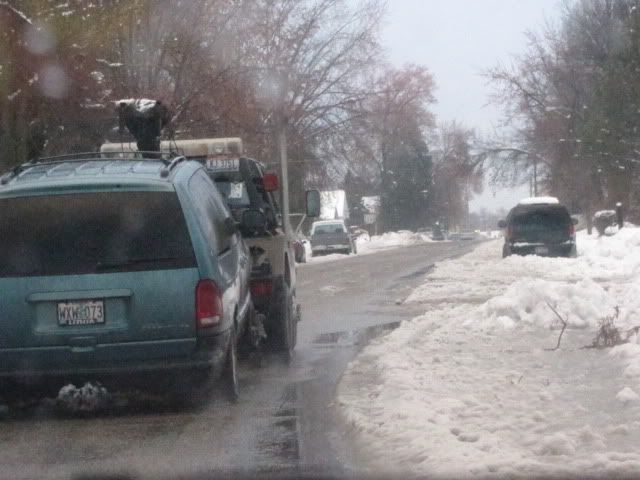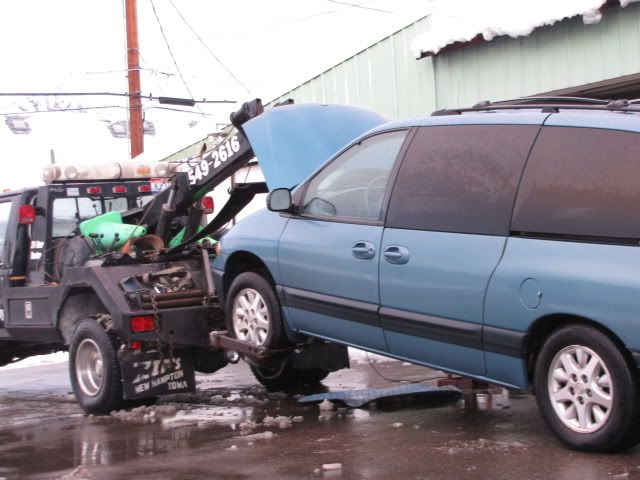 Mr. Tow Truck man then received the honorable nickname of "Mr Fix It" as he worked on fixing the serpentine belt. With much anticipation, we watched (from the foggy windows of Rosario) as Craig and Mr. Fix It fixed the car. Finally, we received good news. The van was fixed, we bought some tacos, burritos and hot chocolate, and we were ready to be on the road again.
After that quite eventful dilema, it was smooth sailing. Tori found a tumble weed stuck in the front of the car!
Mommy Ford informed us that the roads closer to Idaho Falls were very snowy, so we reached Twin Falls, fed Rosario with some gasoline, and checked into the fine Wingate Hotel.
This is how dirty Rosario was at the second gas station stop.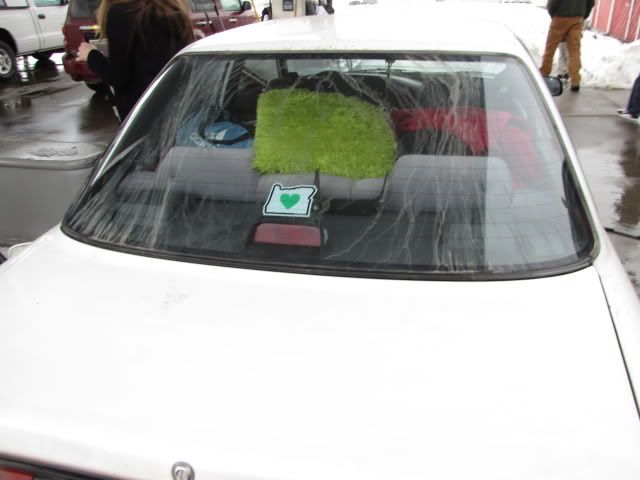 Christine stayed in the car while Tori cleaned the windows :)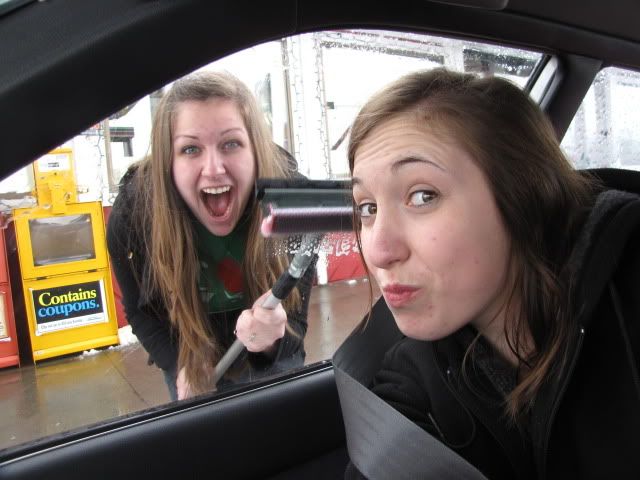 We'll be sure to blog soon about the move-in process :)
Peace, Love, Granola
-Tori and Christine